Noticeboard
"A girl should be two things: who and what she wants" - Coco Chanel
This new group set up by our YAC service will be female only (for obvious reasons) and aims to explore what it's like to be female today.
We have 6 interesting sessions planned, find out more and book.
11:14, 18 Mar 2015 by Pat Stanley

KCN was sucessful in its bid to consult with 60 working age carers as part of Kingstons' Joint Strategic Needs Assessment.
The JSNA is used to identify the areas where the Local Authority, the NHS and the voluntary sector need to focus their efforts to improve the health and wellbeing of the Kingston community.
If you are a carer aged between 18 and 65 and would like to share your experiences of local services and your caring role to help inform local health & social care services please get in touch.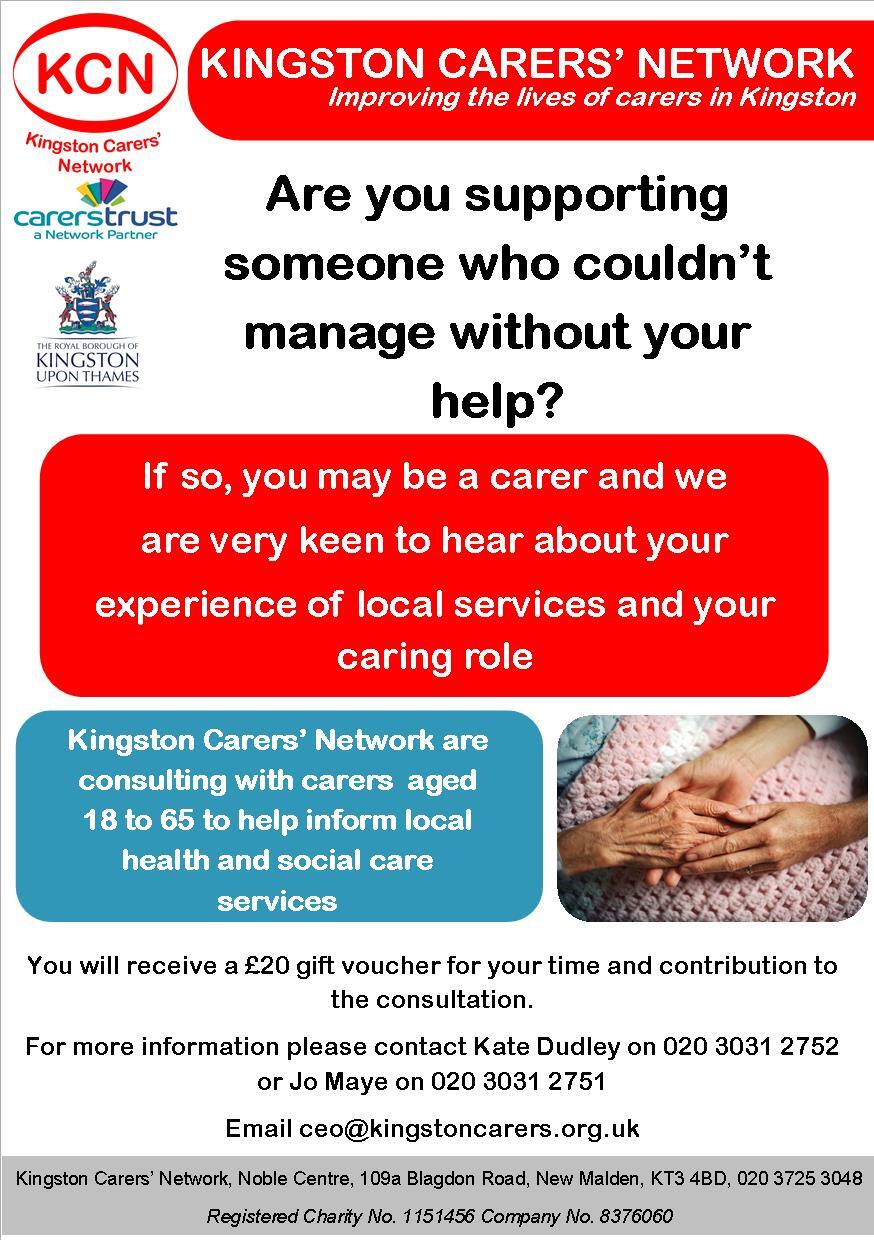 16:44, 12 Feb 2015 by Pat Stanley

Our young carer, Valeria, juggles schoolwork with looking after her father - she is one of 21 young carers who have been given the chance to escape their domestic workload by performing on stage at Sadler's Wells.
15:22, 14 Jan 2015 by Pat Stanley

Archive
Use the calendar or list of months to view entries made on those dates.
| S | M | T | W | T | F | S |
| --- | --- | --- | --- | --- | --- | --- |
| 1 | 2 | 3 | 4 | 5 | 6 | 7 |
| 8 | 9 | 10 | 11 | 12 | 13 | 14 |
| 15 | 16 | 17 | 18 | 19 | 20 | 21 |
| 22 | 23 | 24 | 25 | 26 | 27 | 28 |
| 29 | 30 | 31 | | | | |