Noticeboard
We have a new project funded by the Cooperative Trust
Are you aged 14-25? Are you worried about your future? Our new project can help.
If you are not studying, working or on a skills course OR you're not sure what you want to do next, we can help. Our new project will offer 1:1 support to help you identify where you want to be, as well as things that might be stopping you getting there. Support will include advice, advocacy and skills training.
Our aim is to help you get on track for achieving your life and career goals.
If you are interested in this support please contact Kat or ring 020 3757 8430 or 07756 593 456
11:59, 22 May 2015 by Pat Stanley

Carers Week is fast approaching and we have a fantastic programme of events (pages 4-9 and 18-22 of our latest newsletter) lined up including:
Boat Trip to Hampton Court
Young Carers' Party
Carers' Pamper Day
Talk on Benefits with David Still
Zumba
Craft Session
Meditation
Stretch and Strengthen
Fundraising Quiz with a Difference
We are still running our consultation with carers so, if you haven't already claimed your £20 gift voucher, see page 19 and get in touch.
We are also looking for prizes for a raffle that we will be holding at the Fundraising Quiz on Friday 11th June. If you have any good contacts, or would like to make a donation, please do get in touch.
16:40, 07 May 2015 by Jo Maye

Do you think you know about the Care Act 2014? Well our friends at Carers UK have put together a wonderful FAQ to help answer all your questions.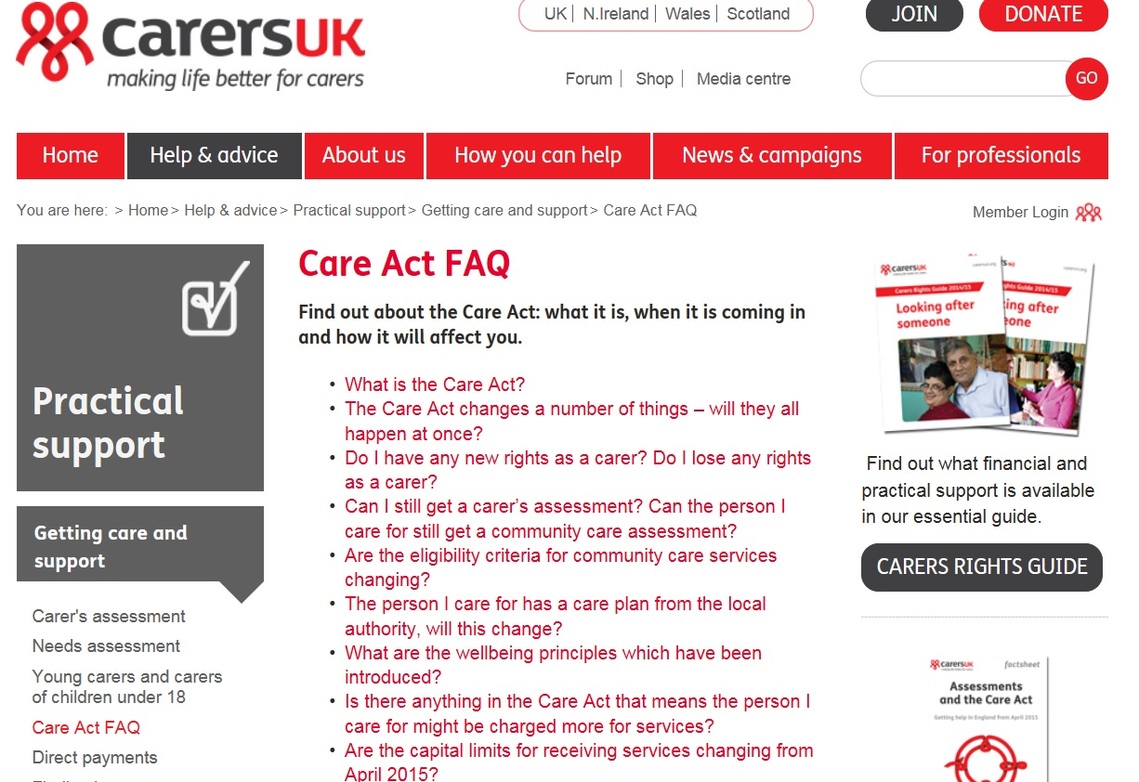 16:04, 02 Apr 2015 by Pat Stanley

Archive
Use the calendar or list of months to view entries made on those dates.
| S | M | T | W | T | F | S |
| --- | --- | --- | --- | --- | --- | --- |
| | | | 1 | 2 | 3 | 4 |
| 5 | 6 | 7 | 8 | 9 | 10 | 11 |
| 12 | 13 | 14 | 15 | 16 | 17 | 18 |
| 19 | 20 | 21 | 22 | 23 | 24 | 25 |
| 26 | 27 | 28 | 29 | 30 | 31 | |