Recent fundraisers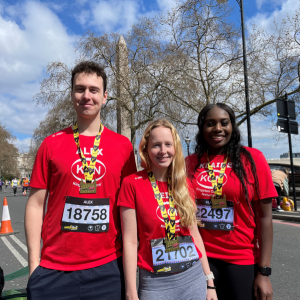 London Landmarks Half Marathon
Our amazing team of five runners are tackled this fantastic race which winds through the closed roads of London, taking in views of London's most iconic landmarks. Read more...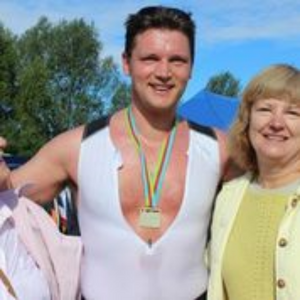 Toby swims and runs for KCN
Toby Thomson signed up to take part in a sprint triathlon because he felt it would be great way to stave off the effects of middle age! Happily for us he decided to put all of his hard work to additional good use and raise funds for Kingston Carers' Network. Our congratulations and thanks go to Toby.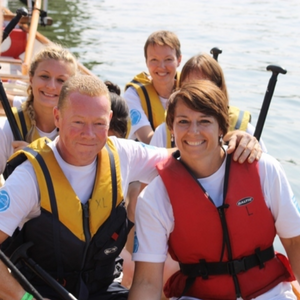 Kingston Uni "Study as she goes" compete in the Dragon Boat Race
"It is a pleasure to work with KCN's Young Carers' Project as not only do they appreciate everything one does but they offer excellent support and encouragement both before and during the event thus helping to make it a success." Our thanks go to the team.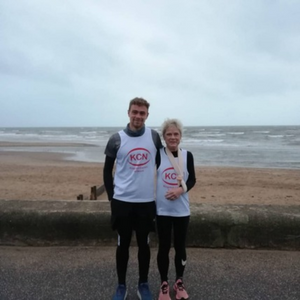 7 marathons, 7 days, 7 locations!
Challenge Completed!
Dan
completed his final challenge on Saturday - due to injuries,
Dan
and his mum walked the final 26 miles in 7.5 hours.
Dan
has had an incredibly tough week but raised an amazing amount of money for KCN - over £3000!