Poppy Factory Discovery Visit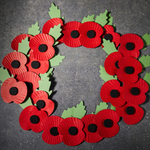 Poppy Factory Discovery Visit
Tuesday 21 November 2023
12:30 to 15:30
Discover the home of Remembrance poppies and wreaths at the Poppy Factory Visitor Centre. See how veterans make Royal and regimental wreaths by hand. After the tour we will enjoy tea and cake.
Meeting at the Poppy Factory. You are free to leave when it suits you.
Spaces must be booked.