Noticeboard

14th of March represents an international annual celebration of social prescribing. This is a specific date in the calendar when we highlight the importance and significance of SP within healthcare.​
Working in partnership with GPs, community groups, voluntary organisations, medical schools, academics, and students across the UK and world, our programme of events and activities aims to engage people of all ages.
We know that at least one in four patients see their doctor for pure social problems and welfare advice. For this group of patients, social prescribing has been shown to improve quality of life and emotional wellbeing, mental and general wellbeing, as well as improving levels of depression and anxiety. However, social prescribing does more than that. Emerging evidence has shown that social prescribing can play a key role in tackling the social determinants of ill health as well as supporting the increasing number of patients suffering from chronic diseases.
SP has been led to date by people who are enthusiastic, committed, and who have given their all to make things better for their patients and communities.
The 14th of March provides the perfect opportunity to empower key stakeholders to collaborate, unite those who share a mutual passion for social prescribing, and disseminate the benefits and impact of social prescribing. More so because 2019 is the year of social prescribing. With the recent publication of the NHS Long Term Plan and personalised care being marked as a priority, the NHS has promised to support at least 900,000 people to benefit from Social Prescribing by 2023.
Who can get involved in celebrating #SocialPrescribingDay?
The short answer is everyone. Whether you are a patient, carer, any allied healthcare professional, clinician, academic, voluntary care sector organisation, charity, university, school, general practice, secondary care trust, student or just someone with a passion for providing patients with 'more than pills', we'd like to invite you to join us in celebrating a social movement that, we believe, will make the biggest difference in health and care of the century.
Social Media: We need your help!
Since the dawn of Social Prescribing, you have all been involved in several amazing activities promoting high quality care, be it within the community, hospital, academia, GP or the voluntary sector.
Share your projects, photos, videos, and success with the rest of the world on the 14th of March via Twitter by using #SocialPrescribingDay.
11:49, 07 Mar 2019 by Jo Cocup


Kingston Adult Education are offering Carers and those who they care for, an exciting opportunity to join us at the King Charles Centre for some innovative adult education courses.
As Carers, you would attend a class to update your knowledge/skills and take a qualification and at the same time, those who you care for would attend a separate class and take part in a variety of activities.
Both classes would be for 2 hours each week (at the same time - in different classrooms) for a total of 11 weeks (date and time to be arranged).
We are trying to gauge the level of interest and what subjects you would be interested in studying. Please complete the following form and we will endeavour to accommodate your request.
Please note: the information you provide will only be accessed by Kingston Adult Education and Kingston Carers Network. The information will only be used to choose which courses and times would be best and to let you know about which Respite and Re-skill courses we then offer."
https://goo.gl/forms/LqacTLto5JNyrjsA2
For further information, please contact Annette Brown on 020 8547 6763 or email annette.brown@kingston.gov.uk
08:59, 28 Feb 2019 by Jo Cocup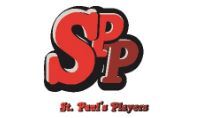 St Paul's Players have chosen Kingston Young Carers for their charity this year
- look out for Grease on 28th/29th June!
St Paul's Players are a local amateur dramatics group who
raise money for local charities.
The group has been treading the boards since 1977.
That's over 40 years of raising thousands of pounds for our chosen charities.
The object of this group is to have fun and enjoy ourselves in order to give our wonderful audiences a good night out, with comedy, fun and laughter due to our serious over/under acting skills!!!! The end result is a great donation for worthy local charities. We value our local community and feel immensely proud to be part of it.
We always welcome people who feel the same as we do.
09:29, 21 Feb 2019 by Jo Cocup

Archive
Use the calendar or list of months to view entries made on those dates.
| S | M | T | W | T | F | S |
| --- | --- | --- | --- | --- | --- | --- |
| | | | | | 1 | 2 |
| 3 | 4 | 5 | 6 | 7 | 8 | 9 |
| 10 | 11 | 12 | 13 | 14 | 15 | 16 |
| 17 | 18 | 19 | 20 | 21 | 22 | 23 |
| 24 | 25 | 26 | 27 | 28 | 29 | 30 |
| 31 | | | | | | |