Charity Walk for Peace 29th April 2018
Charity Walk for Peace 29th April 2018
'RAISING £1,000,000 FOR UK CHARITIES' THOUSANDS DESCEND ON WINDSOR GREAT PARK FOR THE CHARITY WALK FOR PEACE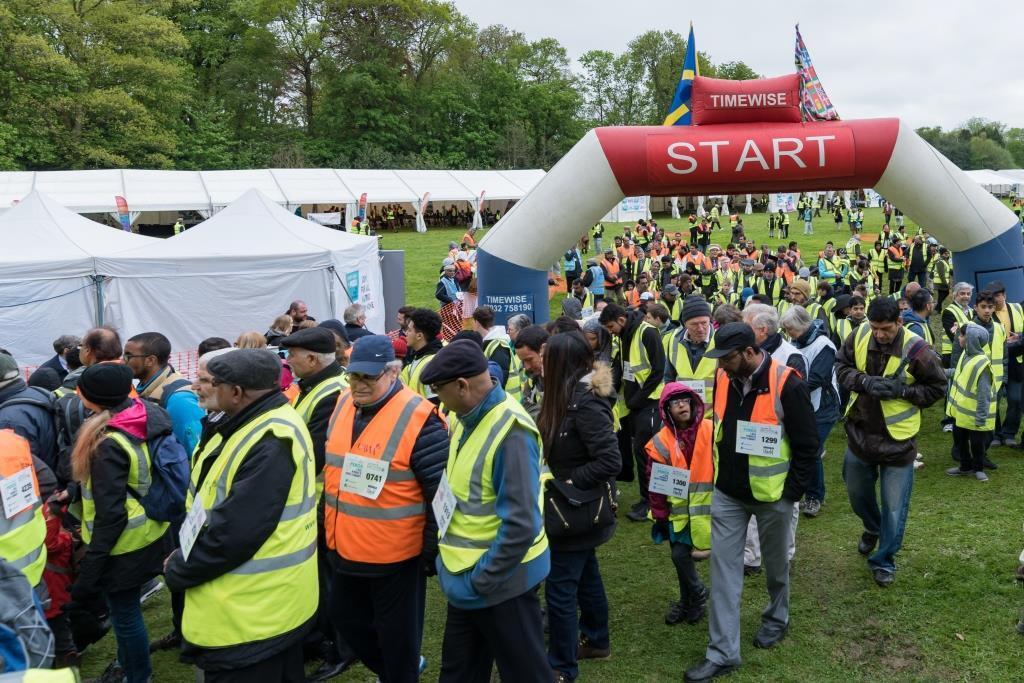 Summary
£1,000,000 Fund Raising Target
Over 4,500 Participants
160 Charities Represented on the Walk, over 200 registered charities
4 Borough Mayors
The Mayor of Runnymede
The Mayor of Epsom & Ewell
The Mayor of the Royal Borough of Kingston
The Mayor of Waverly
High Sheriffs, Deputy Lord Lieutenant, Uniformed Soldiers from the Welsh Guards and
400 Cubs and Scouts, Councillors
Over 4,500 participants convened on the grounds of Windsor Great Park on Sunday April 29th to show their support for the annual Charity Walk for Peace.
The walk, now in its 28th year, and held this year in association with Runnymede Borough Council and the Mayor of Runnymede, witnessed incredible scenes from the start, with over 160 charities represented, Mayors, community groups, schools, civic leaders and members of the public all convening at the start line on a chilly but pleasant morning.
Alongside the wonderful scenic route, stalls selling hot and cold food and snacks, charity stalls, exhibitions and fun activities were available for all to enjoy with free entry on the day.


CHARITY WALK FOR PEACE FACTS
• £685,000 raised for UK Charities in 2017
• Now in its 28th year raising funds for Charities across the UK
• A target of a £1,000,000 set for 2018
• 100% raised goes to the charities.
• All administrative costs are met by AMEA UK – the Ahmadiyya Muslim Elders Association UK.
• The walk succeeded Her Majesty the Queen's actual birthday and precedes the Royal Wedding in May, being held in Windsor.
• 4500 participants including Mayors, police, community groups, charities, faith groups and members of the public took part in the walk.
• Walk held "in association with Runnymede Borough Council and the Mayor of Runnymede."
13:38, 04 Jun 2018 by Jo Cocup