Small Charity Week
Small Charity Week begins on the 18th June and it is a great way to raise awareness of the work we do here at KCN and YCP.
Get involved in the #ILovesmallcharities competition on twitter.
Here are some details on how to enter:
Take a photo of yourself holding up a poster that reads:
"I love Kingston Carers' Network because (why you love them)".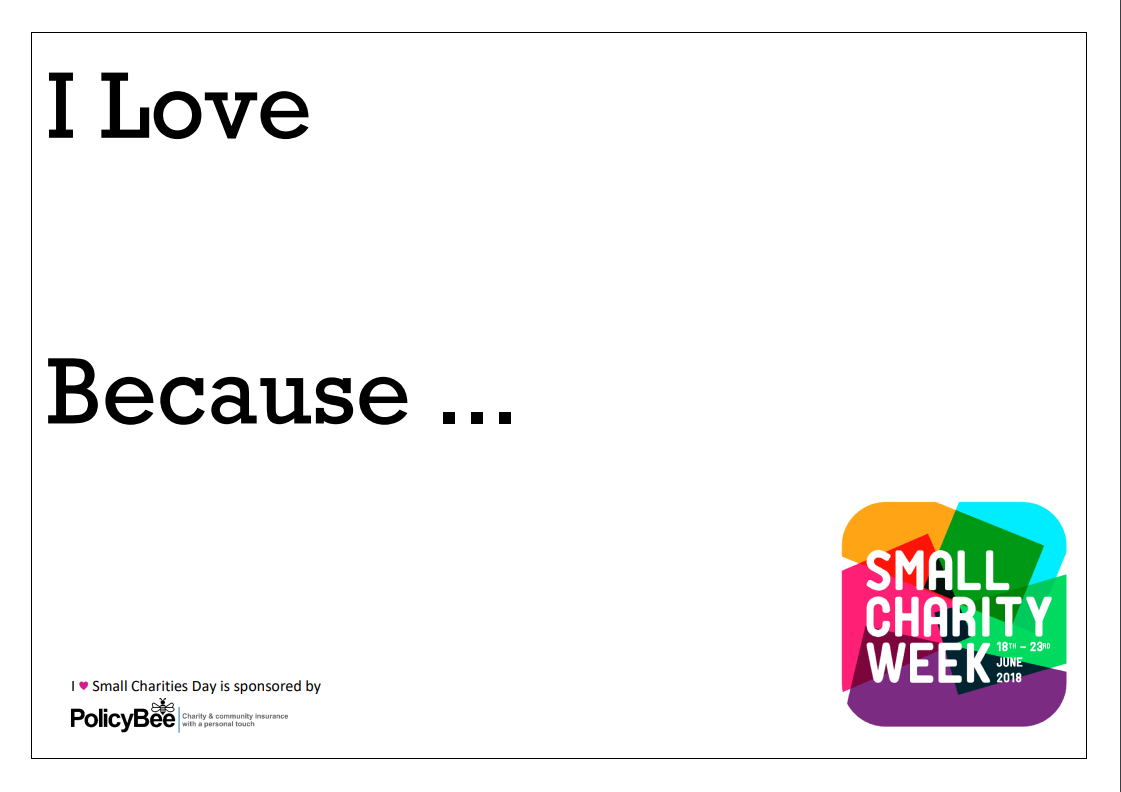 Then simply post it to either Twitter, Instagram or the Small Charity Week Facebook page, depending which competition you wish to participate in. Make sure you include the #ILoveSmallCharities hashtag when you post your photograph so they can track your entry.
Here is the website link for more information:
http://smallcharityweek.com/i-%E2%99%A5-small-charities-day/
09:54, 14 Jun 2018 by Jo Cocup