Fire Safety for Carers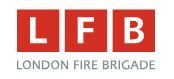 London Fire Brigade can provide the help and advice you need to keep vulnerable people safe
Whether you help a loved one maintain their independence or spend your working days caring for others, we're here to support you.
Why it matters
A third of the people that die in fires every year are looked after by a carer, whether that is a family member, friend or a professional carer. We believe that by working together, we can reduce fire deaths and injuries of vulnerable people.
Get expert advice with a home fire safety visit
We can provide more specialist advice based on the person you care for's home and individual needs during a free home fire safety visit.
Requesting a visit
https://www.london-fire.gov.uk/safety/the-home/book-a-home-fire-safety-visit/
You can also
call us free on

0800 028 4428

text/SMS

07860 021 319
13:20, 22 Aug 2018 by Jo Cocup