Ramadan 2020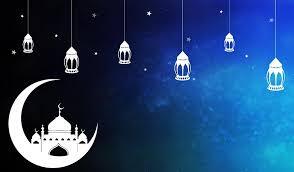 Today marks the first day of Ramadan – the ninth month of the Islamic calendar.
Each year the dates vary – depending on the lunar cycle – but in 2020 Ramadan takes place from Thursday 23 April until Saturday 23 May. Ramadan is a time for daytime fasting and spiritual reflection, as well as a chance to spend time with family and friends.
Muslims around the world are having to find different ways to celebrate Ramadan this year, as restrictions imposed to curb the spread of the coronavirus have closed mosques and banned gatherings. In parts of the world particularly hard hit by the virus, this year's celebrations are tinged with sadness.
Kingston Carers' Network would like to wish Ramadan Mubarak to all our Young and Adult Carers,
and their families. In spite of lockdown, we are still supporting our carers. Please don't hesitate to
contact us, preferably by email, or on 020 3031 2757.
Links and Resources
Stay at home for Ramadan
https://publichealthmatters.blog.gov.uk/2020/04/22/stay-at-home-for-ramadan/

Ramadan 2020 Guidance
https://mcb.org.uk/resources/ramadan/
My Open Iftar
https://www.openiftar.co.uk/my
When is Ramadan 2020 and what are the UK fasting and prayer times?
https://metro.co.uk/2020/04/23/ramadan-2020-uk-fasting-prayer-times-2-12599009/
Morrisons launches 'Ramadan essentials' food box for Muslim customers
https://www.morrisons.com/food-boxes/box/Ramadan-Food-Box
10:55, 24 Apr 2020 by Lou Scarlett